Waikiki
The most popular destination in Hawaii, and although "touristy" it still has many attractions. But there is one disappointment, there is no Hawaii Five-O. Above all, do not expect Honolulu police to be humored if you yell at them, "book 'em Dano."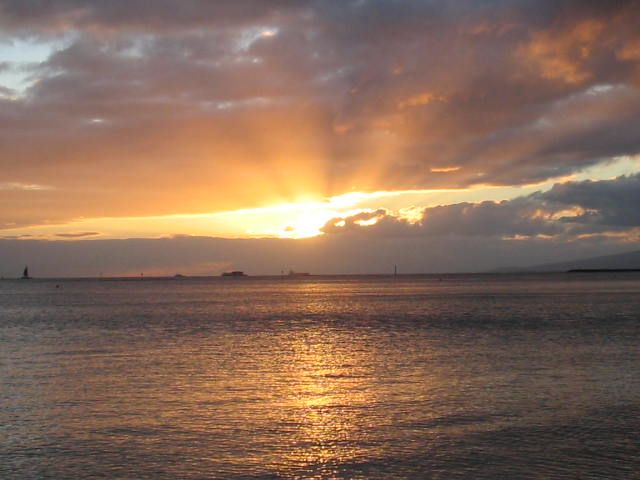 Sunset from Waikiki.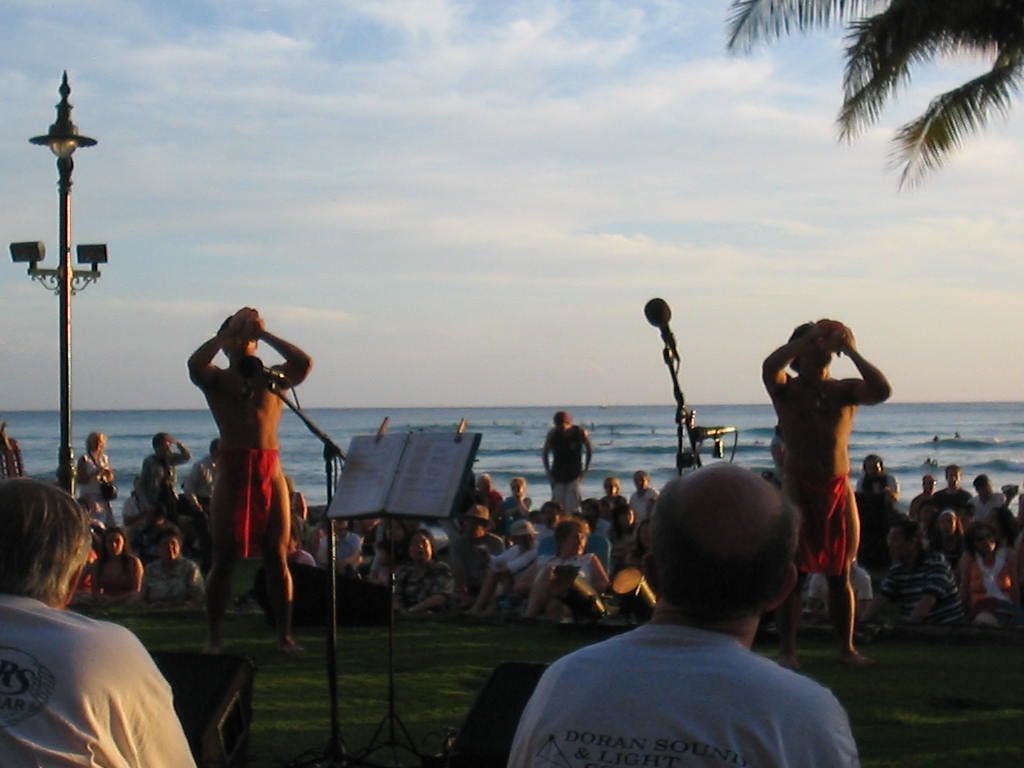 Every evening a series of torches are lit along Ala Moana Boulevard, which parallels the beaches. Following Hawaiian tradition, several runners go with the torch lighters then at each torch blow a melodious sound through conch shells.
Torches in the Trade Winds.