Hanalei Bay
The hardest part of Kauai is finding an area that isn't breathtaking. Located on the northeast shore of the island, this is an area my mean boss forced me to go to for work.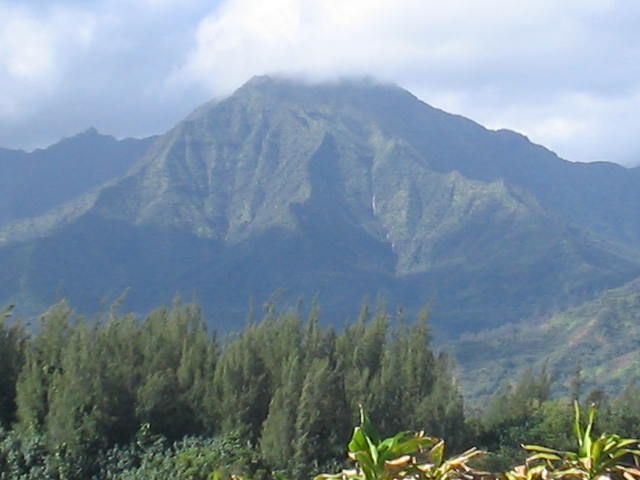 This view was from the office I was working in.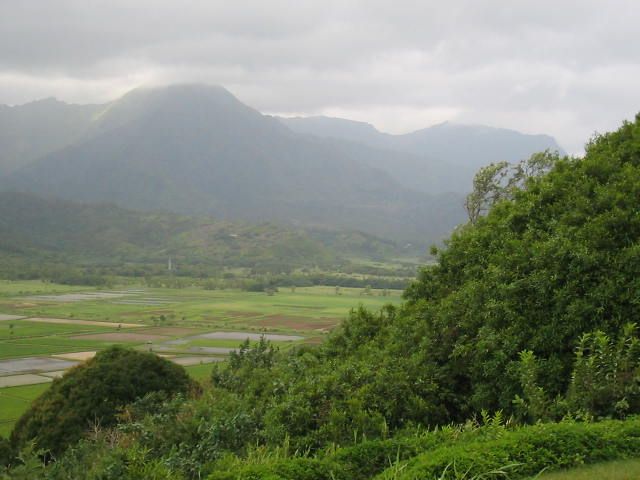 Overlooking Hanalei Bay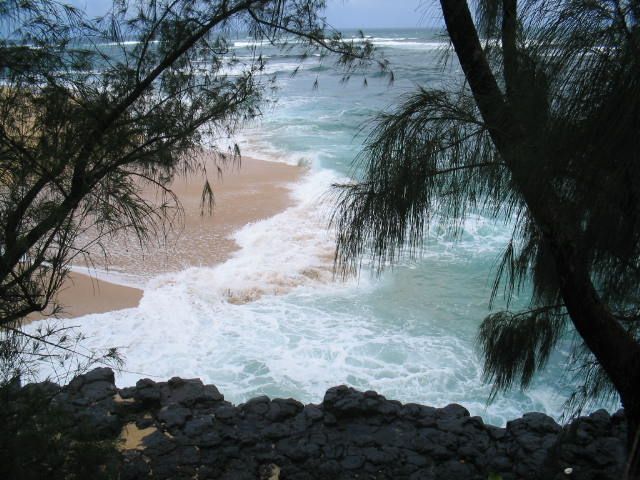 Beach north of Hanalei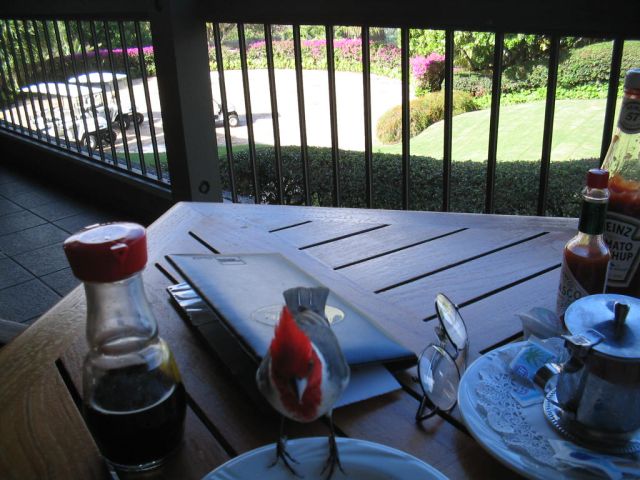 Red Crested Cardinal who dropped in for breakfast. I couldn't get him to leave the tip.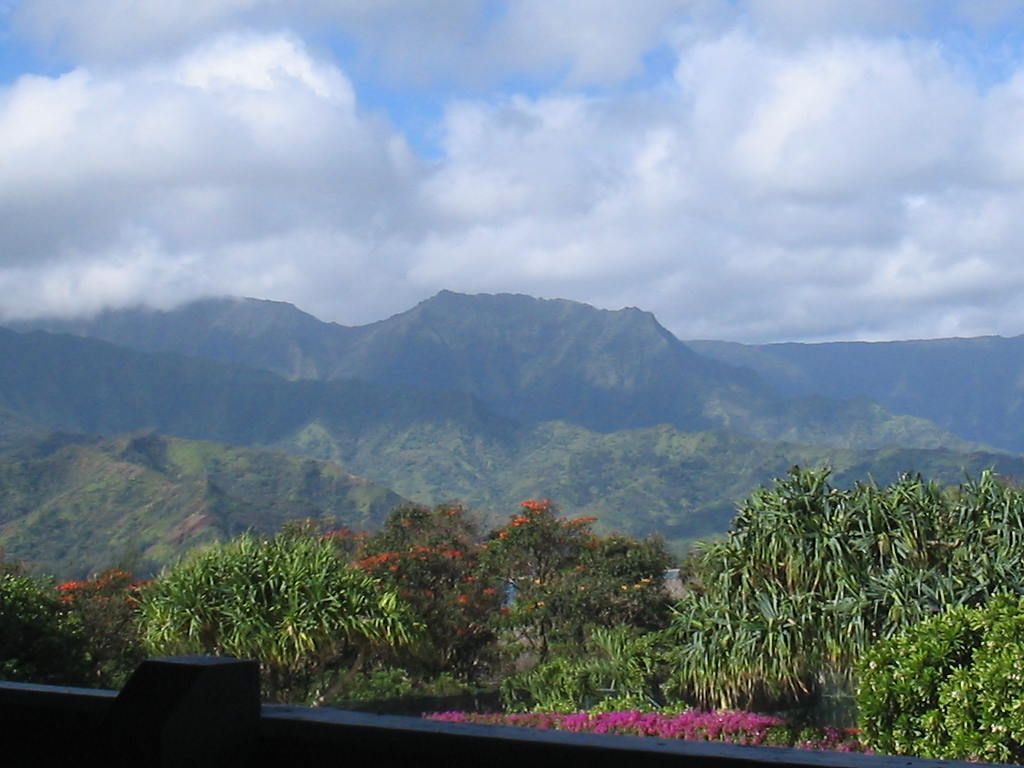 View from the open air restaurant at Hanalei Bay Resort.