Diamondhead
An extinct volcano, and for the residents of Honolulu they hope it stays that way. In World War II it was used as an observation post. Today the path built to get to the observation platforms is a popular hike to get to the top and enjoy the terrific views. If you take the hike be sure to take plenty of water as it can get hot, a flashlight to find your way through a dark tunnel, and the famous "99 steps" only feel like they keep getting longer and steeper with each step.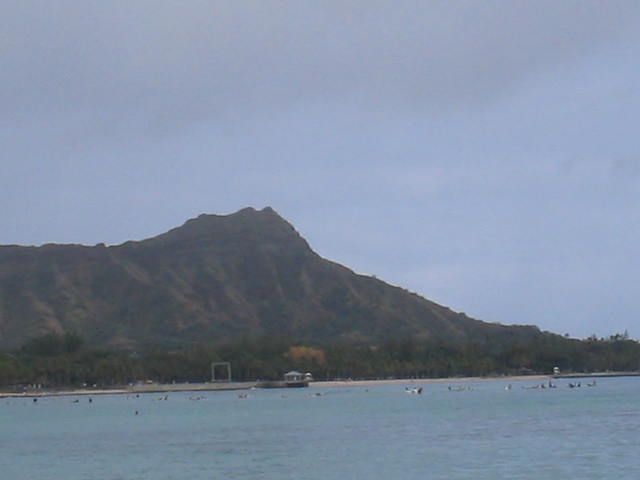 Diamondhead as seen from Waikiki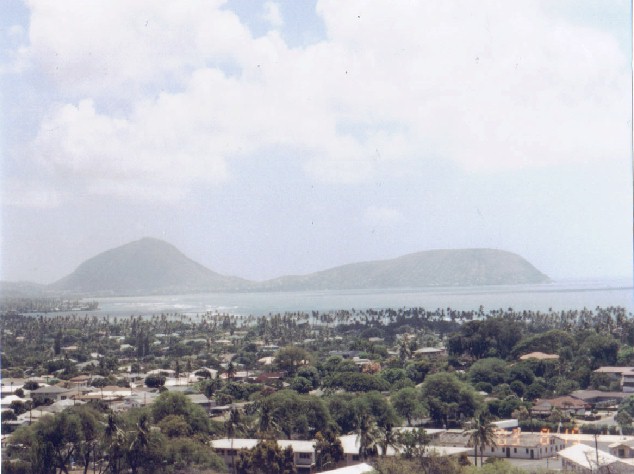 View from top of Diamondhead overlooking Maunalua Bay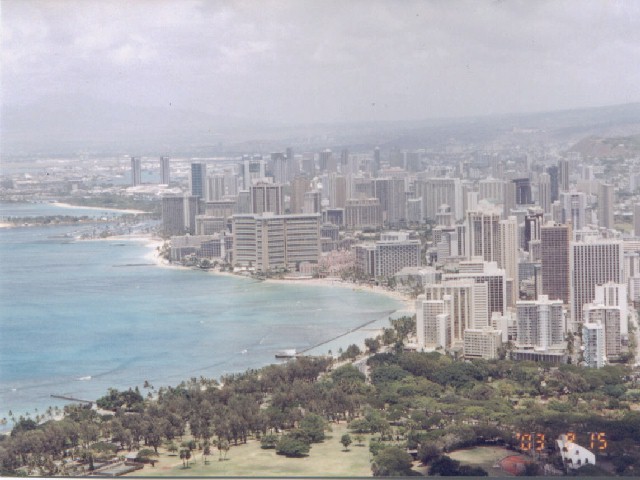 Looking down on Honolulu, Waikiki in particular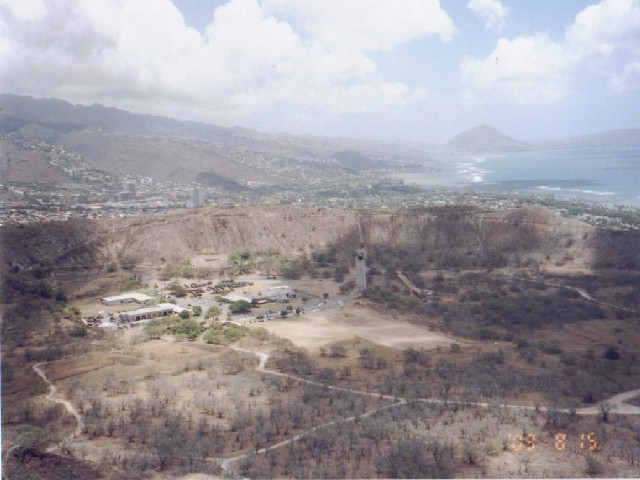 Looking inside the crater, comforting view for those who want to be certain Diamondhead is indeed an extinct volcano.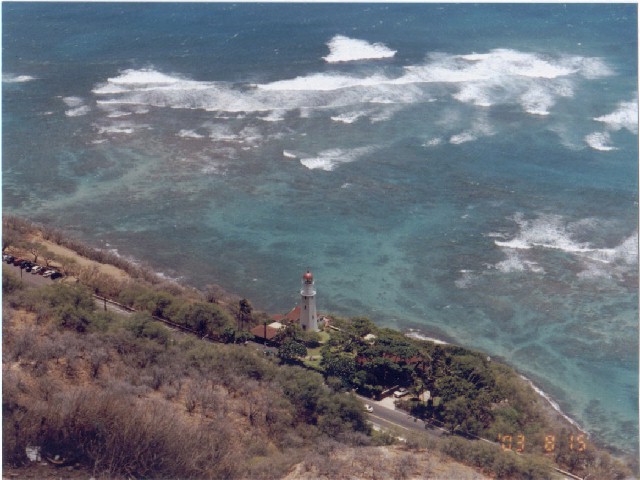 Lighthouse below Diamondhead