Cali
Cali is a Dilute Calico. She is still young, less than a year old despite having her first, (and last), litter. Despite her youth she was an exceptional mother who kept her kittens safe while they were outside. She is very playful and affectionate.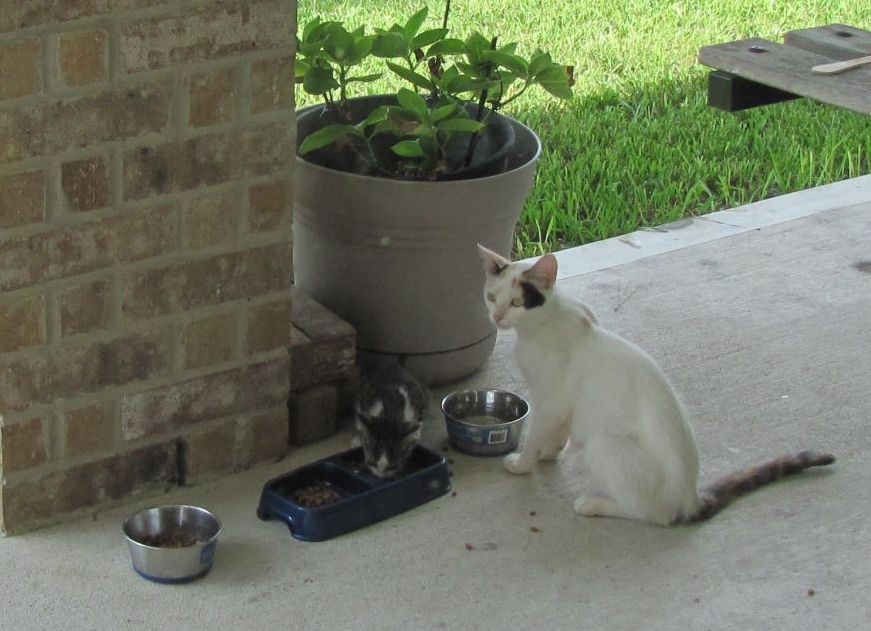 Cali keeping watch over Abby.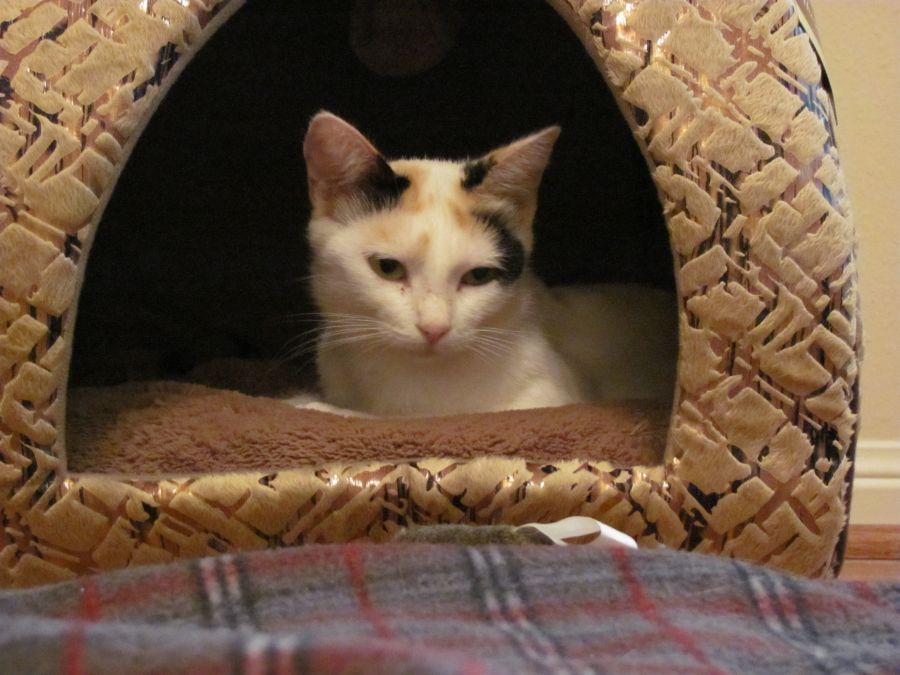 In her bed.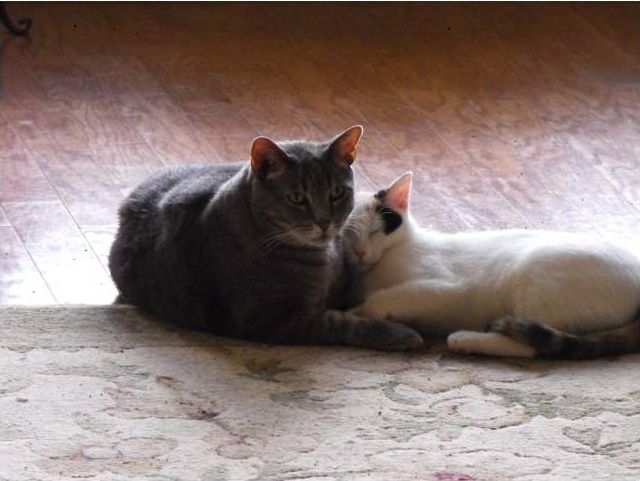 Merlin is another stray Jayne took in a couple of years ago. He and Cali bonded immediately. And yes he is VERY big cat!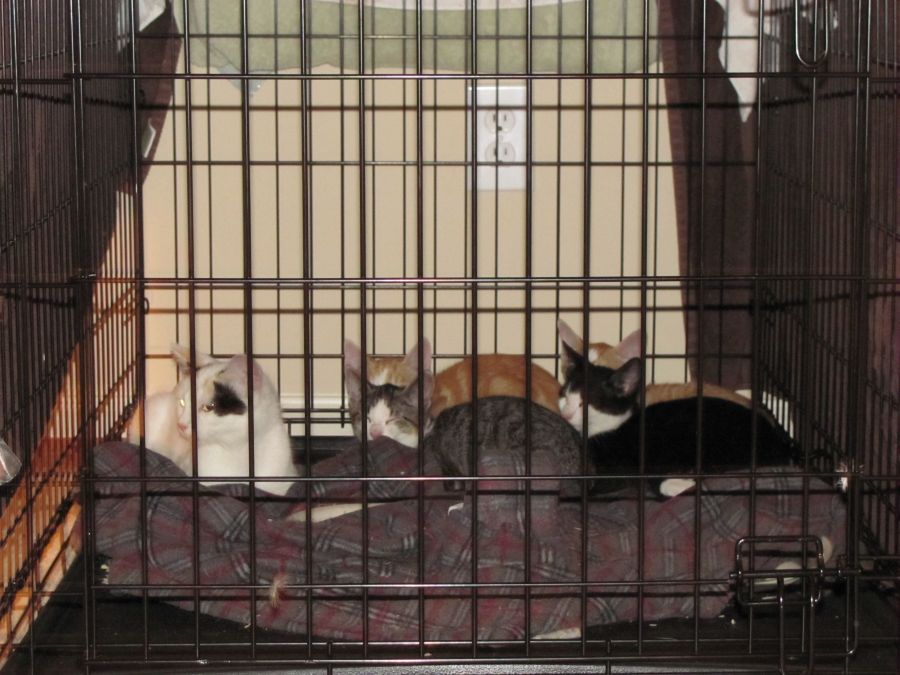 All together. This is about an hour after they were lured into the crate. They are probably seeing the food, fresh water, litter box and realizing this may just work out.