Buckingham Palace
Queen Elizabeth never did reply to my many entreaties to at least have tea, something about a busy schedule running a country while praying none of her offspring were getting involved in yet another scandal.
---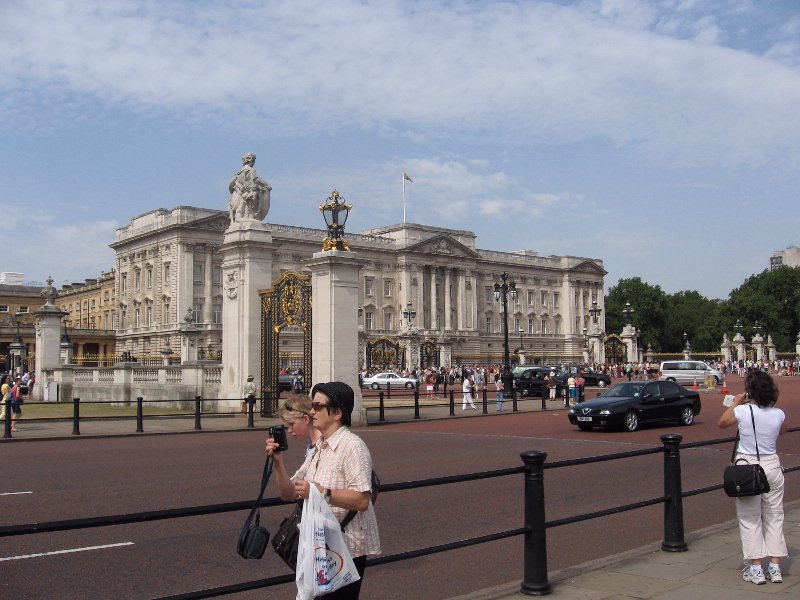 Front of the palace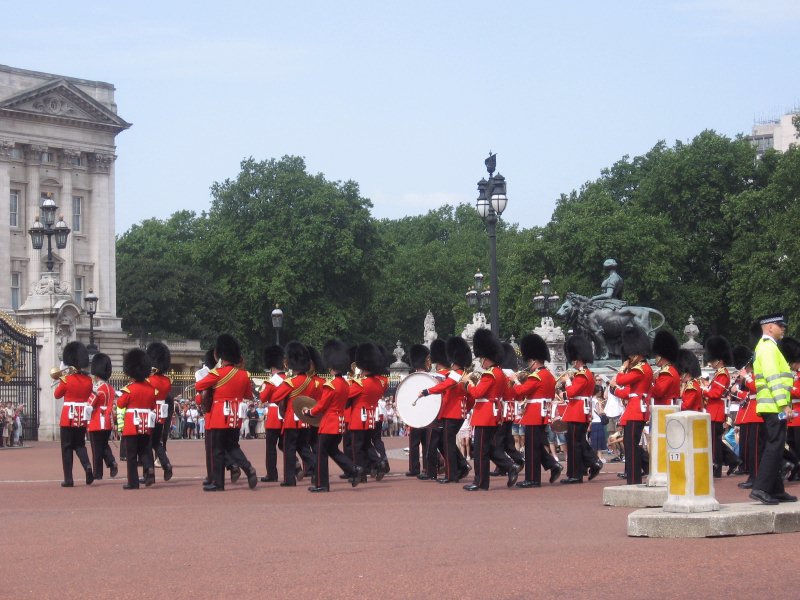 Changing of the guard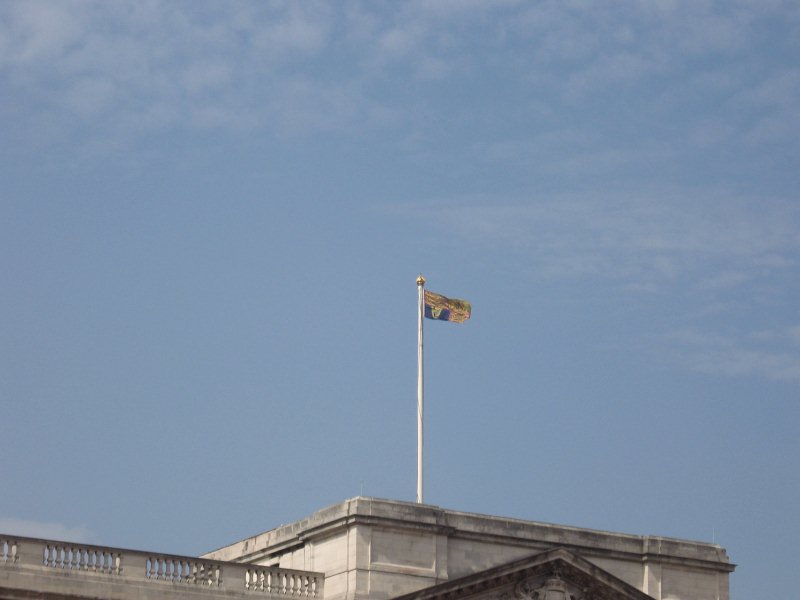 Flag flown when the Queen is home. She still wouldn't have me in for tea though she did suggest I would really enjoy touring
the chamber of horrors in the Tower of London.